Hey!
I'm tired of writing posts about being stressed so, this will be my posts until I can actually think straight. Watch my Vlogmas here.
The classic tale, a Christmas Carol by Charles Dickens. What is Christmas without Ebenezer Scrooge I once tried to write a story copying the theme and it did not work so well. For those of you who know nothing of this story, you know who you are… catch up!

and another one is… My True Love Gave to Me. It's a collection of holiday stories written by 12 different authors, their names are on the cover below. It's so cute. It's like Hallmark movies but as a book… and 100 times better. Like, they actually have great plots.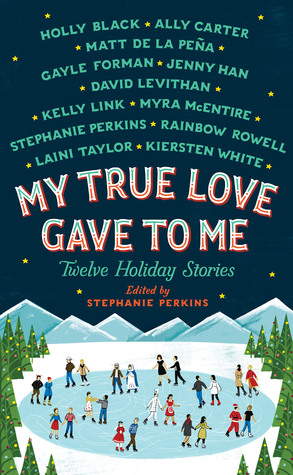 That's all folks. Two books a post! See ya!