Hello!
I've been avidly reading since high school and back then, it seemed so easy for me to time find books that I instantly fell in love with. I'd read book after book if it were a series or I'd read everything the author has written if it were standalone. It seemed like there were so many good books around me but in reality, when you're new to the craft, everything is just amazing. lol.
Now that I'm years into reading, it's been so hard for me to find books that I could just pick up and devour. I am not at all saying that there aren't great books out there, I just mean there are good books and then there are books that just sweep you away and you just refuse to put it down.
I want to show you guys the books I've found love for since I started going to school. (I tried to narrow it down… after looking at my Goodreads. I'm surprised there are this many.)
Three Dark Crowns by Kendare Blake
When kingdom come, there will be one.


In every generation on the island of Fennbirn, a set of triplets is born—three queens, all equal heirs to the crown and each possessor of a coveted magic. Mirabella is a fierce elemental, able to spark hungry flames or vicious storms at the snap of her fingers. Katharine is a poisoner, one who can ingest the deadliest poisons without so much as a stomachache. Arsinoe, a naturalist, is said to have the ability to bloom the reddest rose and control the fiercest of lions.
But becoming the Queen Crowned isn't solely a matter of royal birth. Each sister has to fight for it. And it's not just a game of win or lose…it's life or death. The night the sisters turn sixteen, the battle begins.
The last queen standing gets the crown.
I was a bit surprised by how quickly I fell for this book. I picked it up because I discovered it at BookCon. I have a deck of cards for this book series that I got from BookCon. I figured I should read the book and see what the hype was about. Then I fell in love. I told myself that I can't start reading the 3rd book until I've finished my senior project work.
To All the Boys I've Loved Before by Jenny Han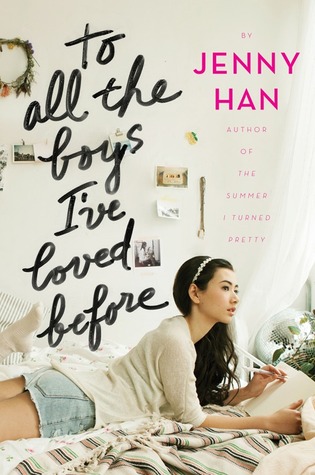 To All the Boys I've Loved Before is the story of Lara Jean, who has never openly admitted her crushes, but instead wrote each boy a letter about how she felt, sealed it, and hid it in a box under her bed. But one day Lara Jean discovers that somehow her secret box of letters has been mailed, causing all her crushes from her past to confront her about the letters: her first kiss, the boy from summer camp, even her sister's ex-boyfriend, Josh. As she learns to deal with her past loves face to face, Lara Jean discovers that something good may come out of these letters after all.
I'll admit that I only picked this book up because I knew it was going to be a Netflix movie but I still loved it. The book was so well done and so was the movie. I read book 2 and soon, I'll read the book. My issue is that during my semesters, I prefer audiobooks because they're more convenient and since the last book recently came out, getting an audiobook from the library for it is a bit difficult.
The Fifth Season by N.K Jeminsin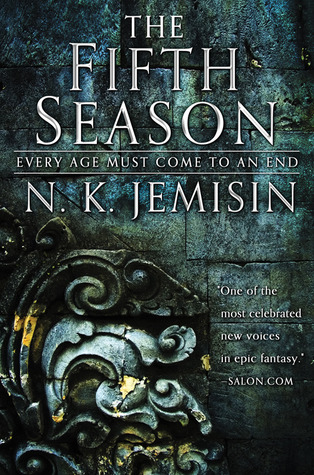 This is the way the world ends. Again.
Three terrible things happen in a single day. Essun, a woman living an ordinary life in a small town, comes home to find that her husband has brutally murdered their son and kidnapped their daughter. Meanwhile, mighty Sanze — the world-spanning empire whose innovations have been civilization's bedrock for a thousand years — collapses as most of its citizens are murdered to serve a madman's vengeance. And worst of all, across the heart of the vast continent known as the Stillness, a great red rift has been torn into the heart of the earth, spewing ash enough to darken the sky for years. Or centuries.
Now Essun must pursue the wreckage of her family through a deadly, dying land. Without sunlight, clean water, or arable land, and with limited stockpiles of supplies, there will be war all across the Stillness: a battle royale of nations not for power or territory, but simply for the basic resources necessary to get through the long dark night. Essun does not care if the world falls apart around her. She'll break it herself, if she must, to save her daughter.
I had to read this to do my senior project but I love it. At first, I thought it was dragging in the story but then I reread it and now I totally get everything! All the little twists and turns. Sooo good! I just got the second book, Obelisk Gate. I can't wait to devour it!
A Darker Shade of Magic by V.E Schwab

Kell is one of the last Antari—magicians with a rare, coveted ability to travel between parallel Londons; Red, Grey, White, and, once upon a time, Black.
Kell was raised in Arnes—Red London—and officially serves the Maresh Empire as an ambassador, traveling between the frequent bloody regime changes in White London and the court of George III in the dullest of Londons, the one without any magic left to see.
Unofficially, Kell is a smuggler, servicing people willing to pay for even the smallest glimpses of a world they'll never see. It's a defiant hobby with dangerous consequences, which Kell is now seeing firsthand.
After an exchange goes awry, Kell escapes to Grey London and runs into Delilah Bard, a cut-purse with lofty aspirations. She first robs him, then saves him from a deadly enemy, and finally forces Kell to spirit her to another world for a proper adventure.
Now perilous magic is afoot, and treachery lurks at every turn. To save all of the worlds, they'll first need to stay alive.
I love V.E Schwab all summer. I wanted to read everything she's ever written and then I realized it was far too ambitious. I love being in worlds of magic. It always makes me happy and the characters were also so kick ass! LOVED IT!
Children of Blood and Bone by Tomi Adeyemi


They killed my mother.
They took our magic.
They tried to bury us.
Now we rise.
Zélie Adebola remembers when the soil of Orïsha hummed with magic. Burners ignited flames, Tiders beckoned waves, and Zélie's Reaper mother summoned forth souls.
But everything changed the night magic disappeared. Under the orders of a ruthless king, maji were killed, leaving Zélie without a mother and her people without hope.
Now Zélie has one chance to bring back magic and strike against the monarchy. With the help of a rogue princess, Zélie must outwit and outrun the crown prince, who is hell-bent on eradicating magic for good.
Danger lurks in Orïsha, where snow leoponaires prowl and vengeful spirits wait in the waters. Yet the greatest danger may be Zélie herself as she struggles to control her powers and her growing feelings for an enemy.
TOMI IS A FUCKING GODDESS! I LOVE HER AND HER WRITING! I NEED TO READ THE NEXT BOOK. I PRAY TO ALL THE GODS I GET TO RECEIVE AN ARC! THIS WOMAN IS FUCKING GOLD!!!!!!!!!!!! The book was ten out of ten and I want more from her.
The Diviners by Libba Bray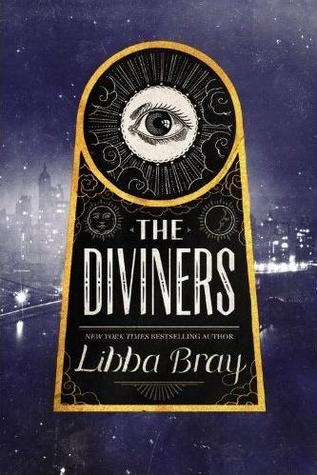 Evie O'Neill has been exiled from her boring old hometown and shipped off to the bustling streets of New York City—and she is pos-i-tute-ly ecstatic. It's 1926, and New York is filled with speakeasies, Ziegfeld girls, and rakish pickpockets. The only catch is that she has to live with her uncle Will and his unhealthy obsession with the occult.
Evie worries he'll discover her darkest secret: a supernatural power that has only brought her trouble so far. But when the police find a murdered girl branded with a cryptic symbol and Will is called to the scene, Evie realizes her gift could help catch a serial killer.
As Evie jumps headlong into a dance with a murderer, other stories unfold in the city that never sleeps. A young man named Memphis is caught between two worlds. A chorus girl named Theta is running from her past. A student named Jericho hides a shocking secret. And unknown to all, something dark and evil has awakened.
I was totally surprised by my love of this book series. I got book after book. I was swept away by the story. I seriously wish there were more books out there like this one because I think that Libba Bray had an amazing take on this book. Magic and murder all in the world of speakeasies. I loved it! I want more!
I feel like I should stop it here! Next week, I'll post the rest of them.
Sidenote: If you've read my last post, I wanted to let you know that all my doctor did was give me a referral to a rheumatologist. She also told me everything I've already googled about my results. I don't go to the doctor until the end of the November. In the meantime, I'm taking Vitamin D and B-12 and attempting a sleeping schedule. Hopefully, it works. I just have to wait.
Reccoemdnations: Get better doctors! Lol
BoJack Horseman (On Netflix)
Saiki K. (On Netflix)
Write little notes for yourself. Reminders and happy notes.
Thanks for reading!