Hello! We are back at it again!
I actually forgot about making this post. I was going to blog about being hella sick for an entire week and needing to still do homework and go to work. It's been so tiring. I'm slowly getting better. Also, I have this huge desire to buy books but I'm too busy to read them and too broke to buy them. Look out for next week's post on the books that I'd buy if I could.
Now, back to the list!
Illuninae by Amie Kaufman and Jay Kristoff
This morning, Kady thought breaking up with Ezra was the hardest thing she'd have to do. This afternoon, her planet was invaded.
The year is 2575, and two rival megacorporations are at war over a planet that's little more than an ice-covered speck at the edge of the universe. Too bad nobody thought to warn the people living on it. With enemy fire raining down on them, Kady and Ezra—who are barely even talking to each other—are forced to fight their way onto an evacuating fleet, with an enemy warship in hot pursuit.
But their problems are just getting started. A deadly plague has broken out and is mutating, with terrifying results; the fleet's AI, which should be protecting them, may actually be their enemy; and nobody in charge will say what's really going on. As Kady hacks into a tangled web of data to find the truth, it's clear only one person can help her bring it all to light: the ex-boyfriend she swore she'd never speak to again.
I FUCKING LOVE THIS FUCKING TRILOGY!!!!!
I recommend this book to everyone, not only because it's so well written but the book itself is filled with art and it's so creative! The audiobook is action-packed. I felt like I was in the book living with all the characters on this kick-ass adventure. I devoured the first two books and waited impatiently for the third and then I devoured that! It was so damn GOOOD!
The Ravens Boys by Maggie Stiefvater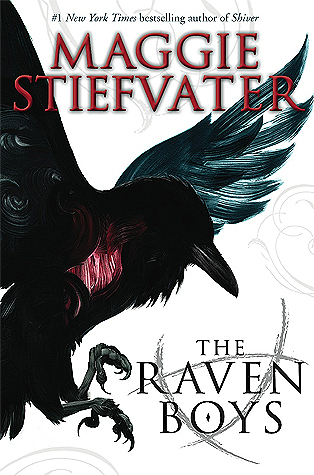 "There are only two reasons a non-seer would see a spirit on St. Mark's Eve," Neeve said. "Either you're his true love . . . or you killed him."
It is freezing in the churchyard, even before the dead arrive.
Every year, Blue Sargent stands next to her clairvoyant mother as the soon-to-be dead walk past. Blue herself never sees them—not until this year, when a boy emerges from the dark and speaks directly to her.
His name is Gansey, and Blue soon discovers that he is a rich student at Aglionby, the local private school. Blue has a policy of staying away from Aglionby boys. Known as Raven Boys, they can only mean trouble.
But Blue is drawn to Gansey, in a way she can't entirely explain. He has it all—family money, good looks, devoted friends—but he's looking for much more than that. He is on a quest that has encompassed three other Raven Boys: Adam, the scholarship student who resents all the privilege around him; Ronan, the fierce soul who ranges from anger to despair; and Noah, the taciturn watcher of the four, who notices many things but says very little.
For as long as she can remember, Blue has been warned that she will cause her true love to die. She never thought this would be a problem. But now, as her life becomes caught up in the strange and sinister world of the Raven Boys, she's not so sure anymore.
I've read this book series twice and today I found out my coworker has also read this book so we just gushed about it together. I seriously love this series. I LOVE that witchy shit and this book just does it for me. I love Blue, I love Gansey, I love Ronan, I love Adam, I love my Aglionby boys! I love the minty goodness!
You Are a Badass by Jen Sincero & Let's Pretend This Never Happened: A Mostly True Memoir by Jenny Lawson
In this refreshingly entertaining how-to guide, #1 New York Times Bestselling Author and world-traveling success coach, Jen Sincero, serves up 27 bite-sized chapters full of hilariously inspiring stories, sage advice, easy exercises, and the occasional swear word. If you're ready to make some serious changes around here, You Are a Badass will help you: Identify and change the self-sabotaging beliefs and behaviors that stop you from getting what you want, blast past your fears so you can take big exciting risks, figure out how to make some damn money already, learn to love yourself and others, set big goals and reach them – it will basically show you how to create a life you totally love, and how to create it now.
By the end of You Are a Badass, you'll understand why you are how you are, how to love what you can't change, how to change what you don't love, and how to use The Force to kick some serious ass.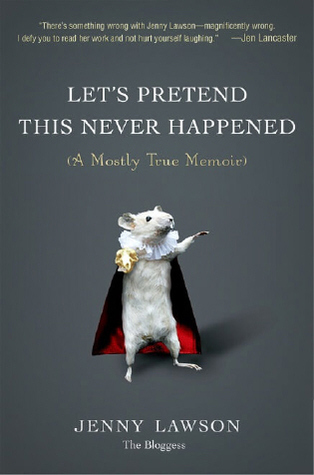 Jenny Lawson realized that the most mortifying moments of our lives—the ones we'd like to pretend never happened—are in fact the ones that define us. In the #1 New York Times bestseller, Let's Pretend This Never Happened, Lawson takes readers on a hilarious journey recalling her bizarre upbringing in rural Texas, her devastatingly awkward high school years, and her relationship with her long-suffering husband, Victor. Chapters include: "Stanley the Magical, Talking Squirrel"; "A Series of Angry Post-It Notes to My Husband"; "My Vagina Is Fine. Thanks for Asking"; "And Then I Snuck a Dead Cuban Alligator on an Airplane." Pictures with captions (no one would believe these things without proof) accompany the text.
I read these books in two different times of my life, I put the two of them together because they are both self-help books. Jenny Lawson discusses growing with her mental health issues and becoming an awesome woman. She cracks jokes about herself and her experiences which makes the book so freaking comforting. I seriously loved it.
I swear reading You Are A Badass got me two jobs. I applied and aced my interviews and have been getting jobs ever since. I stopped doubting my greatness and came in with confidence and I GOT THE JOBS! Now, I just gotta get myself an internship… and then an actual job.
Aristotle & Dante Discover the Secrets of the Universe by Benjamin Alire Sáenz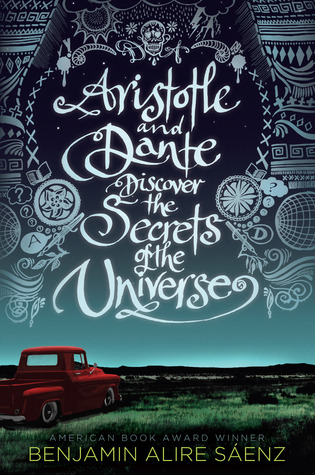 Aristotle is an angry teen with a brother in prison. Dante is a know-it-all who has an unusual way of looking at the world. When the two meet at the swimming pool, they seem to have nothing in common. But as the loners start spending time together, they discover that they share a special friendship—the kind that changes lives and lasts a lifetime. And it is through this friendship that Ari and Dante will learn the most important truths about themselves and the kind of people they want to be.
THIS BOOK IS SO FUCKING CUTE! I FUCKING CRIED!!!! I feel like that's all I have to say, just that I cried. Not many books have ever made me cry but this one did. I can't wait for book number two.
LITERALLY ANYTHING CASSANDRA CLARE!  (In the world of Idris)
I'm hesitant about her as a person because I hear a lot of crazy things but I adore her writing. The Dark Artifices is what I've been reading by her as of late. She has a collection of short stories that she'd been putting out that I'd love to finally start reading.
Six of Crows by Leigh Bardugo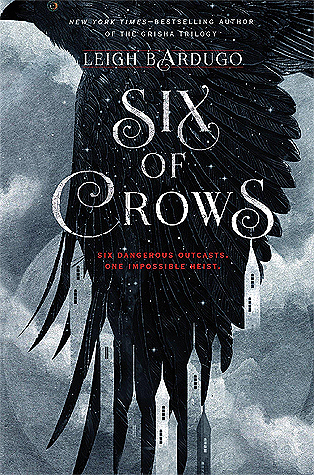 Ketterdam: a bustling hub of international trade where anything can be had for the right price–and no one knows that better than criminal prodigy Kaz Brekker. Kaz is offered a chance at a deadly heist that could make him rich beyond his wildest dreams. But he can't pull it off alone…
A convict with a thirst for revenge.
A sharpshooter who can't walk away from a wager.
A runaway with a privileged past.
A spy known as the Wraith.
A Heartrender using her magic to survive the slums.
A thief with a gift for unlikely escapes.
Six dangerous outcasts. One impossible heist. Kaz's crew is the only thing that might stand between the world and destruction—if they don't kill each other first.
I legit couldn't put this book down. I love Leigh Bardugo, I love how cold and eery her writing can be but it's super comforting too. It's amazing.
Alright! Thanks for reading! I hope you've enjoyed! I'll be posting again next week!
Recommendations:
WATCH HILDA ON NETFLIX!!!
Be bold, step out your comfort zone
Watch This is US